How We Look At Resumes
If you ask ten people for resume advice, you'll get different responses. We look at your resume as if we're evaluating you for an interview, and that means our feedback will be different than what you may receive from a recruiter or professor. We aren't going to say put in certain buzzwords or optimize your resume for an applicant tracking system (ATS) because we assume you'll be bypassing the ATS. Engineers look for the meat and potatoes of a resume, and that's what we're here to help you cook up!
Background
Graduating in December of 2019 looking for a software engineering position. Has applied to over 200 companies without landing interviews for any of them. Because of this, the candidate has started reworking their resume.
Sadly, it's not surprising or abnormal for this to happen when applying to companies. Only about 2% get interviews. That's why we suggest creative approaches to get your foot in the door because applying online is a waste of time from our experience. It's also one of the main reasons we're building Alcamine.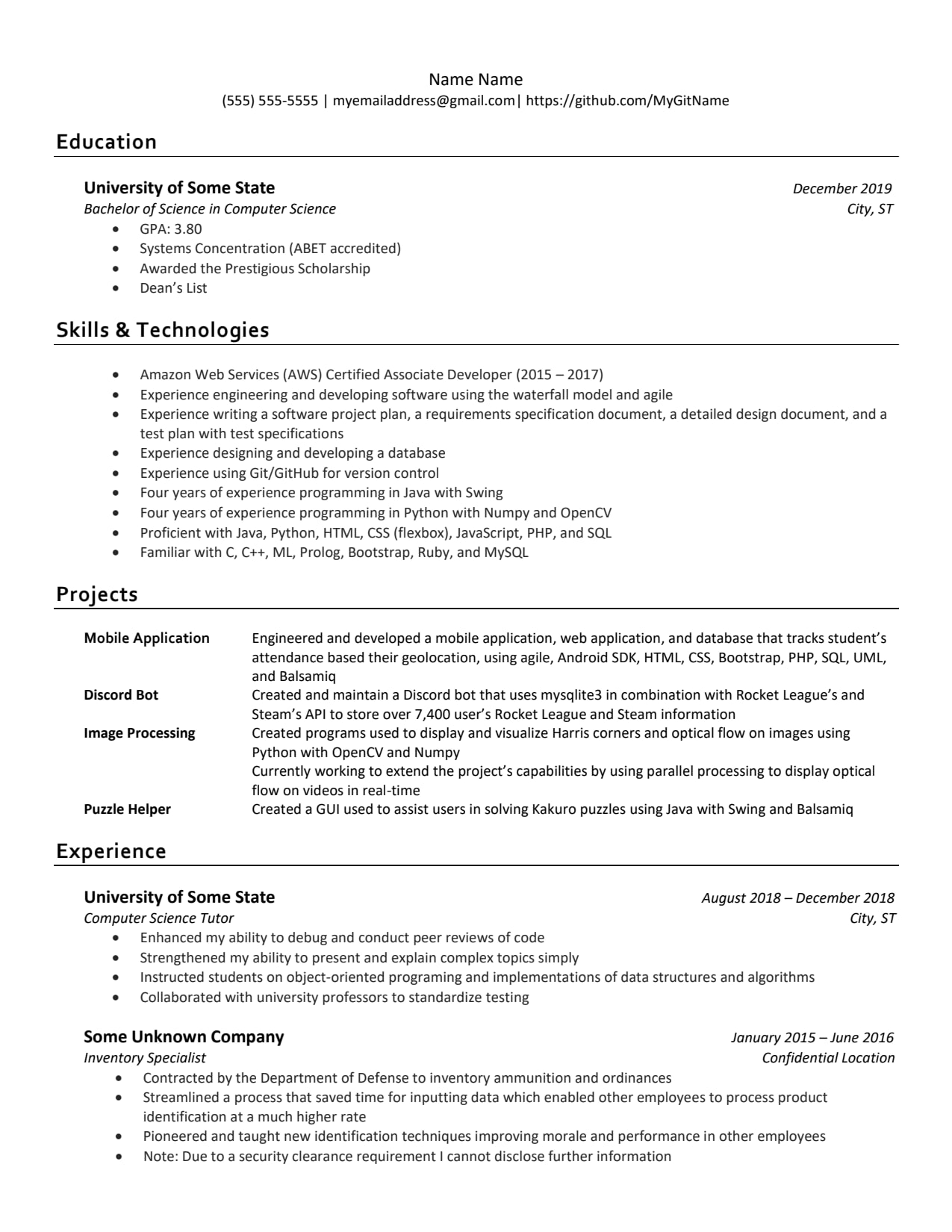 First Impression
The top looks good and I'm happy there's not an an objective on there. Education section looks solid. I would like to see a relevant coursework section to get an idea what courses you've taken, and it's a great way to fill up the page.
Meat and Potatoes
The skills and tech section takes up too much of the resume and isn't your best stuff. If someone reads your resume you need to assume they're not going to make it to the bottom and some of the bullets you list are things I assume you should know if you're getting a computer science degree (waterfall vs agile, git, database design, etc.). I'd move this to the bottom of the resume and list out the tech like this resume does it.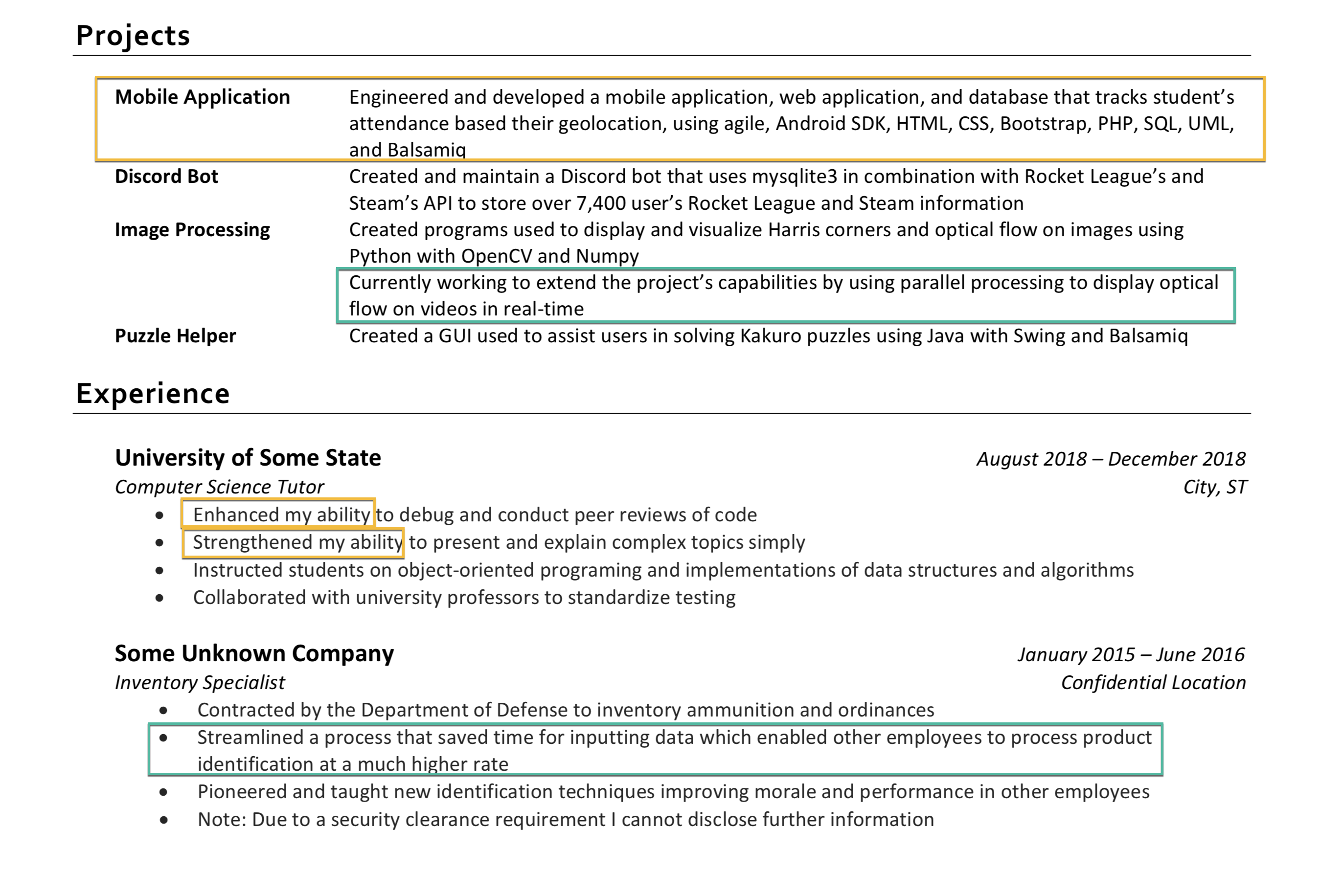 These projects sound cool, make them shine! First, say what they are and what problem you solved. Link to them if you can. Lastly, list out the tech in a bullet. Right now it feels like you're trying to drop buzzwords in favor of showing me something that's super cool.
For the experience section I'm seeing a lot of "me" instead of impact. Try to be more Googly with these bullet points to show impact, not what you learned or improved on. Accomplished [X] as measured by [Y] doing [Z].
I see the note you put about security clearance. If you have one list it! People that carry security clearances can get paid more, and the jobs you can take on aren't as competitive to land.
Lasting Impression
This is a good looking resume, and way better than the one I had in college. List volunteer and leadership experience if you need to fill up the page.
Looking for a job?
The waitlist is currently open for Alcamine, a new kind of job platform that let's the jobs come to you and ranks them based on what you want. We're going to be launching soon and are excited by the results we're seeing interally! Please sign up below to be the first to know when we launch our beta (it's free 🙌🏻).
If you'd like to have your resume reviewed by us, please review the submission guidelines and send it to marcus@calderadigital.com.
Thank you for reading!